HopeFirst Foundation is a 501(c)(3) tax-exempt organization as recognized by the U.S. federal government.
OUR MISSION
HopeFirst Foundation promotes partnership in health, education, and cultural exchange projects to support the well-being of women and children in low-resource settings.
HopeFirst Foundation pursues its mission through an exchange of cultural and material resources between the United States and developing countries by
providing assistance to AIDS orphans resulting from the HIV/AIDS pandemic;
promoting opportunity for women through the education of girls;
improving access to potable water in remote villages; and
promoting the sharing of musical and cultural traditions.
PAST PROJECTS IN ZIMBABWE and THE GAMBIA
Sept 2010 issue of the newsletter.
Seattle Women Help Gambian Girls Pedal Their Way to a Better Life Read about the completed AfricaBikes Project in The Gambia.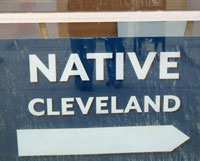 This year our focus will be on the sharing of musical and cultural traditions aspect of our mission. We have begun an exciting project in Cleveland, Ohio.
Although Zimbabwean music has strong foundations in the Pacific Northwest, the west coast, and various pockets throughout the rest of the country and continent, marimba music has somehow evaded the old rust belt industrial city of Cleveland.
Most people who come to love and play Zimbabwean marimba do so after having heard a group play. Although an ethnically diverse city, there are no signs that a Zimbabwean marimba group has ever existed, or that a band has ever traveled through, Cleveland. This year our goal is to start small with a class or two in an old school building turned cultural center. Stay tuned for more.

OUR VISION
We envision a world where children are able to live out their childhood as children, where everyone has access to the basic resources they need to freely dream and realize their dreams, and where people on opposite sides of the planet foster an exchange of resources unique to each culture, resulting in a sustainable, mutual benefit.